Category:
Magic The Gathering (MTG)
Date:
Friday, May 4, 2012 - 8:00 PM - 11:30 PM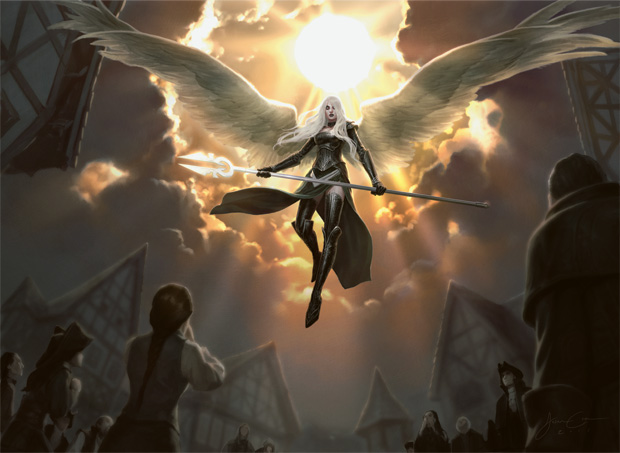 First and foremost, we want to thank everyone that helped to make our Avacyn Restored Pre-release a monster success. This Friday is the official release of the new set, and we will have all the product in stock. To celebrate the launch, we will also be hosting the launch Party as part of our FNM event. Each participating player will receive a Restoration Angel Promo card (while supplies last), along with booster prizes as well as the FNM promo cards.
Below is the information for the each event:
Entry Fee - $15
Format - Booster Draft
Start Time - Friday May 04, 2012, 8:00 PM
Product - 3 Booster packs of Avacyn Restored.
Prizes - Booster prizing will also be awarded based on Participation
Rounds - This event will be a Maximum of four rounds. Winner will be determined based on the standings of the Swiss Tournament.